PRIM Technology, INC. is a U.S.-based sales and support organization for our sister companies located in Tianmu Lake Industrial Park in Liyang of Jiangsu, China. Our mission is to provide our customers in North America in-time sales and technical support.

The manufacturers include:

Jiangsu Hengtai Electronics and Plastic Co., Ltd. is a contract manufacturer specializing in mold-making, injection molding, stamping and assembly and serving U.S. and European customers since 2002;

Jiangsu Yongli Machinery Co., Ltd. is an equipment manufacturer specializing in developing, producing and marketing top-class feed machinery system and bio-energy equipment and serving U.S. and European customers since 2003.

The Industrial Park is adjacent to the national 4A level tourist site, Tianmu Lake, Nanjing-Hangzhou high-speed railway, Nanjing-Hangzhou Expressway, Yangzhou-Liyang Expressway, Changzhou-Liyang Expressway, and 104 State Road (200 kilometers away from Shanghai or Hangzhou, 100 kilometers away from Nanjing, Suzhou, or Zhangjiagang, 80 kilometers away from Nanjing International Airport, 60 kilometers away from Changzhou Airport) with convenient transportation and beautiful environment.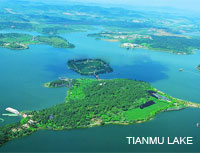 Â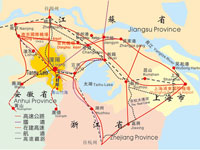 Tianmu Lake Industrial Park